---
Guest Speakers and Elite Cruise Team
Kathy Shoaf, the owner of Elite Cruises and Vacations, is uniquely qualified to understand travel challenges and develop effective solutions. She has 30+ years of clinical and management experience in Geriatric, Neurology, Rehabilitation, and Senior Housing as a registered nurse and adaptive technology professional. She is a Certified Dementia Educator, A Certified Accessible Travel Specialist, a Fellow at the American College of Healthcare, an Athena Nominated Senior Care Advocate, and an American Express Travel Agency Award Winner.
For the past 10 years, she has had the privilege to work with hundreds of families throughout the country to create multi-generational travel opportunities and support travel experiences for clients with cognitive and mobility challenges. She is thrilled to be starting a new chapter as she ventures into travel programs for former caregivers and tackles what no one else talks about: what happens when caregiving ends.
She personally accompanies each and every Elite-supported accompanied group cruise and caregiver retreat and, as a caregiver herself, often brings her own parents along!
Lesli Jenkins Wang, President & CEO at Free2Go Mobility Products, Inc., is fiercely committed to developing products that enhance the lifestyle of the aging and mobility impaired, enabling them to retain their independence and - most importantly - their dignity.
Lesli is a patented mobility expert and device inventor whose personal journey led her to develop a unique device that has allowed countless clients with muscle deterioration, including her mother, to be able to continue to live a productive and happy life outside of their homes. She is passionate about keeping people safe and loves to share unique and user-friendly ideas and techniques that help to reduce falls and increase the quality of life.
Barbara Roberts is the owner and CEO of Barbara Roberts Consulting, LLC, and she has worked as a Registered Nurse in Eldercare Services for 30+ years. She is a former Director of a Residential Care facility specializing in Dementia Care, as well as a CRMA and CNA Instructor who specializes in Education, Regulatory Compliance, and Recertification Medication Competency. She holds a degree in gerontology and is devoted to helping families who have loved ones with cognitive impairments. She's also an avid cruise traveler and holds the distinction of being a Four Star Mariner on Holland America Cruise Line!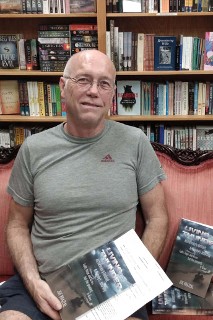 Joe Brazeal is a former Information Technology Analyst at Entergy Corporation whose life completely changed when his wife, Kimberly, was diagnosed with early-onset Alzheimer's when she was only 48. While at Entergy, he played a significant role in raising dementia awareness in the workplace, and he currently works with The MIND Center at the University of Mississippi Medical Center, where he implements data are trending worldwide to create an international database to aid their collaborative studies of Alzheimer's risk factors in an effort to crack the code of this disease.
Joe is also the author of "Living with Thunder: Alzheimer's Untold: A Family's Journey," which was written as a guide to help those whose loved one has been diagnosed with Alzheimer's, with practical advice on everything from navigating Medicaid to managing a work/life balance to strategizing life plans for moving forward.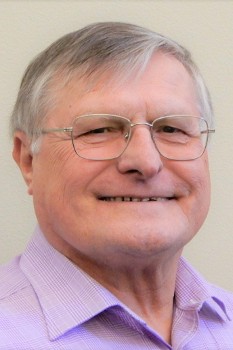 Dr. Dennis Dulniak earned his doctorate from Montana State University with 40 years in higher education before retiring as University Registrar from the University of Central Florida in 2014. His dedication to caregiving came from focusing care partnering skills on his wife Nancy, who was diagnosed with Early Onset Alzheimer's recently passed away after seven years. He now serves as key resource and facilitator for a large Men's Support Group, member of the Central Florida Care and Cure Initiative, Founder of Central Florida Dementia-friendly Dining, and President and Founder of Nana's Books Foundation to honor his wife, a lifelong librarian.
Dennis has been on several Elite's Dementia-friendly and Caregiving-friendly cruises with Nancy, as well as supporting others independently. He is an enduring advocate with a desire to share his knowledge, insights, and journey with others as they seek quality life experiences with their Loved Ones and in their lives moving forward.
In addition, Dennis is a very dedicated member of the Lions Club, Past President (5 years), Zone Chair, Melvin Jones Fellow, and recent District and Multiple District Crusader Award winners that epitomizes the Lions' "We Serve" motto.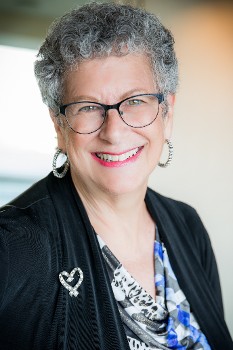 Toni Gitles is a Certified Caregiving Consultant ™, Educator™, and Support Group Facilitator. She held a Master's Degree in Audiology and was on the faculty at Baylor College of Medicine, 1972-1984. Toni spent over 40 years in the healthcare industry, presenting programs across the United States and in nine other countries. She is also a #1 International Best-Selling author.
Toni was a caregiver for her mother and started Heart Light Enterprises, LLC, to help family caregivers overcome the stress and negativity of caregiving. She helps caregivers find meaning and resilience in this life-changing journey.
Toni currently serves on the Dementia Care and Cure Initiative, State of Florida Task Force, serves on the committee for Dementia-Friendly-Dining in Central Florida, and is a frequent Keynote speaker and provides Caregiver Support on Dementia-Friendly and Caregiver-Friendly Cruises with Elite Cruises and Vacations Travel.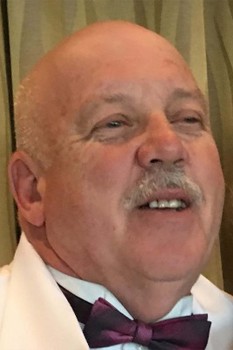 Eric Roberts, loving husband of Barbara Roberts, RN, is an expert traveler just like his wife and often accompanies her on Elite Cruises voyages as part of our support staff. He's an experienced family caregiver whose outgoing personality and friendly demeanor seem to win over everyone. Chances are you and your loved ones will end the cruise with him in more than one picture!