New Jersey to Bermuda
Elite Supported Cruise
Caregiver Respite
Dementia Friendly
Accompanied Accessible Cruise
7-days Round trip from Bayonne, NJ to Bermuda

Caring for the Caregiver Interactive Conference Programming
Celebrity Summit -
August 25 - Sept. 1, 2019
Dementia, MS, Parkinson's, Arthritis, CVA, Weakness, Slow Walkers, COPD, Alzheimer's, and Pain.
"People will forget what you said, people will forget what you did, but they will never forget how you made them feel."
- Maya Angelou
Call (888) 826-6836 for details and booking.
This Conference will include:
Caregiver Respite
Adult Daycare Programming (2 Hrs Every day)
Dementia, MS, Parkinson's, Arthritis, CVA, Weakness, Slow Walkers, and COPD.
It is Time to Enjoy Life!
Let's ALL Have FUN!! TOGETHER


Accessible accommodations prepared for all mobility issues.
Oxygen, Hospital Beds, Hoyer lifts, Lift Recliners, Bed wedge, Scooters, Power Wheelchairs, transport chairs and more.

Fun and family adventure is made available to everyone.
Elite Cruises And Vacations LLC will have Medical Professional Staff On-Board the ship.
Group Events will include:
• Daily Adult Daycare Sessions
• Welcome Party
• Group evening dinner seating
• Presentations
• Networking
• Daily Senior Zumba
• Sea Day Activities and optional group excursions
• Mobility expert on board
We are prepared to create a positive, safe, enjoyable environment for your entire family
(Personnel hands-on care cannot be provided by Elite Cruises and Vacations LLC staff. We can provide information for additional professional assistance, to travel with your family when requested.)



Itinerary
Sunday, August 25


Bayonne, NJ

4:00pm
Monday, August 26
At Sea

Tuesday, August 27


At Sea

Wednesday, August 28


King's Wharf, Bermuda

8:30am

Thursday, August 29


King's Wharf, Bermuda

Friday, August 30


King's Wharf, Bermuda

3:30pm

Saturday, August 31


At Sea

Sunday, September 1


Bayonne, NJ

8:00am
Celebrity Summit
The Celebrity Summit defines what the premium cruise experience is all about. It creates the Perfect destination for the entire family. Fun and adventure for ages 2 to 90. No one gets left behind.

In the elegant Cosmopolitan main dining room, expect crisp white linen, fine china and gourmet dining. Guests in search of a delectable Italian Steakhouse can find a seat at the Tuscan Grille and enjoy fresh pasta and dry-aged steaks.

Casual dining and room service provide additional meals and snack options.

Entertainment ranges from spectacular productions at the Celebrity Theater and the thrill of gaming at Fortunes Casino to strolling the Emporium for one-of-a-kind collectibles and upscale accessories. The Rooftop Terrace is also an excellent spot that offers the experience of the great outdoors with a chic touch.

The ship is Autism friendly with the professionally trained staff.

Throughout the ship you'll find sophisticated bars and lounges -- The Champagne Bar, Martini Bar, and Michael's Club are guest favorites -- perfect for socializing and cocktails.

You won't have any trouble finding ways to relax aboard the Summit, with options ranging from an afternoon at the famed AquaSpa to lounging at The Waterfall Pool to enjoying the beauty and peacefulness of The Conservatory; the Summit offers plenty of ways to rejuvenate your mind, body, and soul.

Multiple quiet spots are easy to locate and offer a welcome retreat. Staterooms are furnished with an interactive television, and guests enjoy complimentary use of bathrobes and 24-hour room service.

Passengers who book suites are treated to additional amenities, among them champagne, use of the in-suite computer, complimentary use of the thalassotherapy pool and priority check-in.

Sea days can be quite or active...
Times to enjoy family or choose group experience options.
The choices are all yours.
Let's Make Memories that will last FOREVER!


1. Dedicated Cruise Support Team staff will be ON THE SHIP from Elite Cruises And Vacations LLC.
2. Activities and social events specifically geared to our group.
3. Daily agenda of activities to be incorporated into the daily activity schedule the Celebrity Summit
4. Group Welcome Party
5. Group dinner seating available every evening. Cruisers are not required to dine with the group.
6. Optional group shore excursions in Bermuda, escorted by a staff member of the Cruise Support team. (shore excursions are at an additional cost)
7. Pre-cruise group hotel with Cruise Support Team staff to meet and greet you upon arrival and manage transportation to the cruise departure port. (hotel at additional cost)

All cabins on the ship can be retrofitted to be accessible.
Elevated toilet seats, shower chairs, detachable showerheads. can be added to any cabin. at NO additional cost.
Mobility devices such as power scooters can be rented at a per item fee and delivered directly to your stateroom.
---
---
---
Our Keynote Speaker: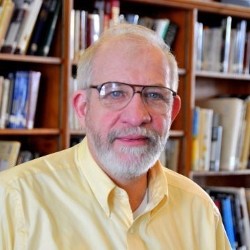 Michael Splaine
Michael Splaine is Principal at Splaine Consulting which specializes in policy and advocacy consulting on health, public health and long term care issues at the local, state, US and international levels. Through advocate training, Splaine Consulting transforms the passion of professionals and cause champions into a strong grassroots advocacy network, and their policy analysis work drives advocates to achieve definable and winnable policy solutions. Michael is also the CEO of Cognitive Solutions, LLC, a new specialized consultancy to hospitals and healthcare providers that focuses on improvement of operating efficiency and patient/caregiver/staff satisfaction regarding patients with dementia and other forms of cognitive impairment. The Principals and Associates at Cognitive Solutions, LLC have a combined 40 years of experience with Alzheimer's disease and other dementias. Please visit www.splaineconsulting.com for additional information.


---

Accompanied by: Kathy Shoaf RN BSN ATP Travel Professional and Certified Special Needs Travel Advocate.


Kathy Shoaf
Kathy Shoaf is a Travel Expert with 20+years of clinical and management experience in Geriatric, Rehabilitation and senior housing as an RN and ATP. She believes the the QUEST to enjoy life "Should Never Have to Stop". Her ability to overcome Fear and Anxiety about travel... Makes "Bucket-List Dreams come true.
Kathy is uniquely qualified to understand travel challenges and create rational solutions. Her passion is to deliver Multi- Generational Travel and Bucket-List Adventures, even when accessibility challenges and clinical issues exist. All seniors and those afflicted with limiting diagnosis still deserve to ENJOY EVERY DAY THAT GOD GIVES US!
---
Lesli Jenkins Wang:
President & CEO of Free2Go Mobility Products
Lesli Wang is fiercely committed to developing products that enhance the lifestyle of the aging and mobility impaired, enabling them to retain their independence and - most importantly - their dignity.
Her product, the Free2Go Rollator, makes it possible for those with reduced mobility to safely, confidently and discreetly use a toilet in ANY restroom - at home, the homes of others, in public restrooms. The 3-in-1 benefits of a walking aid, raised toilet seat, and toilet safety frame make it the ideal travel companion. She created the the Free2Go Rollator to meet her mother's needs and recognized the product could serve people around the world.
---
Barbara Roberts - RN
Barbara is the owner and CEO of Barbara Roberts Consulting, LLC. She has worked as a Registered Nurse in Eldercare Services for over 30 years and currently works near Kennebunk, Maine in Eldercare Services as a Nurse Consultant. She specializes in Education, Regulatory Compliance and Recertification Medication Competency. Barbara is enrolled at York County Community College with a goal of obtaining a Gerontology degree. She is a former Director of Residential Care facility specializing in Dementia Care, as well as a CRMA and CNA Instructor. Barbara is a Four Star Mariner on Holland America Cruise Line and is compassionate about helping families with loved ones with cognitive impairments.
---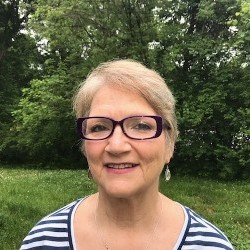 Melanie (Lonnie) Schicker, PhD
Dr. Lonni Schicker is a retired registered nurse and college professor at Minnesota State University in Moorhead, MN and lived in Fargo, ND. She is originally from St. Louis, MO. In 2014 she was diagnosed with mild cognitive impairment after being approached by students for not returning assignments and forgetting to show up for classes. At that time, her son took her back to St Louis to be closer to family.
Recently Dr. Schicker was diagnosed with both Alzheimer's and Lewy Body dementia. She is an avid and outspoken advocate for healthcare reform for those with dementia and speaks frequently regarding this and the stigma associated with dementia.

A frequent radio, TV and newspaper contributor as well as a national spokesperson, Dr. Schicker has been on the Alzheimer's Warly Stage Advisory Group and the board of directors at the Greater Missouri Chapter of the Alzheimer's Association. Most recently she was honored by her state for service to the community volunteering over 2300 hours speaking out about dementia.
---
---
---


CALL 888-826-6836 for additional information and booking.
Kathy Shoaf RN BSN Adaptive Technology Professional and Certified special Needs Travel Advisor.