Elite Supported Senior Cruise
Dementia Friendly Cruise & Conference
Eastern Caribbean Jan 12-19, 2019
Are you Looking for the PERFECT Solution to the Holiday Gift Dilemma?
How about a Caribbean Cruise?
The Conference Includes Caregiver Respite Sessions, Relaxation, Custom Group Events, Interactive Education& AND a GUARANTEE of NO SNOW!
Clients And Their Care Partners Who Have Been Diagnosed With:
Cognitive Impairment, Heart Disease, Dementia, Diabetes, MS, Parkinson's, Arthritis, CVA, Weakness, Cancer, Slow Walkers, COPD, and those that simply need a little bit of additional assistance... are perfect for our cruise group.
Let's Learn to LIVE WELL...
Conference topics will address and include:
Positive Options to Delay and Overcome Cognitive Impairment
Living Life to the Fullest
RN Support
Caregiver Respite Sessions
Custom Private Events
Pre-Cruise Group Hotel
Group Dinner Seating
Our Keynote Speaker:

FRANCES J. MORRIS, Ph.D.

Founder, President, Mind Your Memories, Inc.

Frances J. Morris, Ph.D. (Dr Fran) has worked in human cognition since the 1970s as an Associate Professor with the University of Kentucky. Her PhD from the University of Kentucky, Studies in Higher Education, is in the Science of Education, the science of how we learn. When we learn we are making memories. Dr. Morris became interested in the theory of neuroplasticity and the related brain exercises which stimulated the senses & how they could improve memory. After much research Dr Fran developed the unique Morris Memory Enhancement Program®. Dr. Fran has made great strides in her one-on-one and group work with people experiencing Alzheimer's/dementia; clients have experienced:

THE RETURN OF VARYING LEVELS OF SHORT TERM MEMORY,
BECOME MORE INTERACTIVE WITH THEIR ENVIRONMENT,
EXPERIENCED INCREASED PERIODS OF COMPLETE LUCIDITY,
INCREASED ABILITY TO ACCOMPLISH THE ACTIVITIES OF DAILY LIVING,
IMPROVED DEPTH PERCEPTION.

She also uses these principles as the basis for her very popular work with Boomers experiencing "Saggy Brain Syndrome", as well as with the program for menopausal women experiencing "Foggy Brain Syndrome", etc.
Cruise and Conference Event Support Staff
Toni Gitles

CEO Caregiver Empowerment * Taking families from overwhelm to control * Caregiver Listening Circles * Speaker * Author

Instructor Baylor College of Medicine, Audiologist over 35 years, Sales and Marketing Manager in the hearing aid/speech products industry, Co-Owner and Sr. Vice President of Electone, Inc (hearing aid manufacturing), presented educational seminars in 12 countries and across the United States, written numerous articles appearing in hearing and heathcare professional journals, Orlando area periodicals, contributing writer Regional Caregiver magazines, nationwide, accomplished and dynamic educator and motivational speaker, author of 4 books.
Cruise Director: Kathy Shoaf RN BSN ATP, Travel Professional.

Owner and CEO of Elite Cruises And Vacations LLC,
Owned and operated with Sincere Passion to help people Enjoy their Lives!

Certified Special Needs Travel Agency
"Elite Senior Accompanied Cruises"

Kathy is a Travel Expert with 20+years of clinical and management experience in Geriatric, Neurology, Rehabilitation and senior housing as an RN and Adaptive Technology Professional. She realized after years of counseling with the families of our seniors that the QUEST to enjoy life "Should Never Have to Stop". Her ability to overcome Fear and Anxiety about travel... Makes travel possible and "Bucket-List Dreams come true.

Kathy is uniquely qualified to understand travel challenges and create rational solutions. Her passion is to deliver Senior Group Cruise Events, in an environment where support and friendships increase confidence, even when accessibility challenges and clinical issues exist.

All seniors, and those afflicted with limiting diagnosis, deserve to ENJOY EVERY DAY THAT GOD GIVES US!

Her Senior Accompanied Travel programs include RN support, Integrative group conference events, Educational and supportive presentations, Respite sessions for the caregivers, Topical "Enjoy Life" activities, Supported pre-cruise group hotel and Accessible/ mobility accommodations.

Let's experience Life together without Limits
EliteCruisesAndVacationsTravel.com
888-826-6836
Travel and Accessibility Expert: Lesli Jenkins Wang

President & CEO at Free2Go Mobility Products, Inc.
Lesli Wang is fiercely committed to developing products that enhance the lifestyle of the aging and mobility impaired, enabling them to retain their independence and - most importantly - their dignity.

Her product, the Free2Go Rollator, makes it possible for those with reduced mobility to safely, confidently and discreetly use a toilet in ANY restroom - at home, the homes of others, in public restrooms. The 3-in-1 benefits of a walking aid, raised toilet seat, and toilet safety frame make it the ideal travel companion. She created the Free2Go Rollator to meet her mother's needs and recognized the product could serve people around the world.

Please visit their website. You can view this transformative product, a video with Lesli's inspiration (aka "Mom"), and how this product is changing her life - and will for many like her.
Barbara Roberts - RN

Barbara is the owner and CEO of Barbara Roberts Consulting, LLC. She has worked as a Registered Nurse in Eldercare Services for over 30 years and currently works near Kennebunk, Maine in Eldercare Services as a Nurse Consultant. She specializes in Education, Regulatory Compliance and Recertification Medication Competency. Barbara is enrolled at York County Community College with a goal of obtaining a Gerontology degree. She is a former Director of Residential Care facility specializing in Dementia Care, as well as a CRMA and CNA Instructor. Barbara is a Four Star Mariner on Holland America Cruise Line and is compassionate about helping families with loved ones with cognitive impairments.

Floyd Love, Musician/ Actor, Broadway Performer

Floyd Love served two years in The U. S. Navy and graduated with a B.A. in Political Science from The Ohio State University.

After University and while working full time as an Administrator for a small private college, Floyd began attending Graduate school in theater. After several summers as an Actor with a local professional Summer Theater, it was off to NYC.

Experience in Directing productions in Graduate school and with local theaters led Floyd to try that as well.

Lee Strasberg, Founder, and Director of the famous Actor's Studio of New York and Hollywood selected Floyd as a charter member of his inaugural Writers & Directors Workshop.

Mr. Love has produced and directed for theaters in Connecticut, New York, The Bahamas, and Florida. As Founder and Executive Producer of The Bermuda Playhouse, Bermudians were able to enjoy professional New York productions from 1976 to 1984. Broadway Musicals were first introduced to the cruise industry with Floyd's productions of The Fantasticks and Dames at Sea on the S. S. Rotterdam and S.S Statendam.

Since relocating to Florida, Floyd has served as Producing Director for the historic Polk Theater. Productions at the Polk include a highly acclaimed Revue 100 Hundred Years of Broadway a Starry Nights annual Fundraiser for the Theater.

Producing credits include Pump Boys and Dinettes, Crazy for Gershwin, Forever Plaid, and A Closer Walk With Patsy Cline at the Lakeland Center, Lakeland, Florida.

Mr. Love has performed in dozens of musicals and plays in his long career.

The roles of Joe Boyd in Damn Yankees and Prof. Harold Hill in The Music Man are two all-time favorites, both of which earned Best Actor Nominations when performed.

The Broadway to You Company and The Broadway Chorus founded in 1996 and 2008. Both companies have been privileged to have performed over 350 concerts and in more than 50 venues.

The first annual Insiders Club Tour of NYC began in Fall 2010.
The 9th NYC Insiders Club Tour will be in Fall of 2019.
The inaugural Insiders Cruise to Bermuda was successfully launched in July of 2018.
| | | | | |
| --- | --- | --- | --- | --- |
| | | The Solution to Holiday Gift Giving | | |
The perfect holiday gift...Provide your loved one with memories, relaxation, sun, caregiver respite sessions, Sr. Zumba, interactive conference and many private group events.
We provide the Gift wrap and the Bow.
(Holiday gifts in every cabin)
Multi-Generational Family Event

RN Accompanied Accessible Cruise
7-days Round trip from Ft Lauderdale FL

Holland America Oosterdam Jan 12-19, 2019

Clients and their care partners who have been diagnosed with:
Cognitive Impairment, Heart disease, Dementia, MS, Parkinson's, Arthritis, CVA, Weakness, Slow Walkers, COPD, and those that simply need a little bit of additional assistance... are perfect for our cruise group.
(Power scooters available to rent for the cruise be delivered to the cabin)
Call (888) 826-6836 for details and booking.
Reserve your cabins prior to Nov. 1, 2018, for early booking bonuses.

Specials include:
FREE Beverage Package
1/2 OFF Deposits
Reduced rate for a 3rd and 4th person in the cabin.
Pinnacle Grill dinner for 2.
It is Time to Enjoy Life!
Let's ALL Have FUN!! TOGETHER
Accessible accommodations prepared for all mobility issues.
Oxygen, Hospital Beds, Hoyer lifts, Lift Recliners, Bed wedge, Scooters, Power Wheelchairs, transport chairs and more.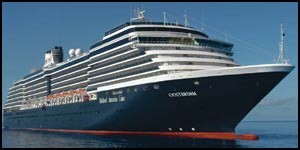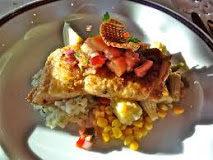 RNs and geriatric care professionals will lead a dedicated cruise support team from Elite Cruises And Vacations LLC.
Senior-Friendly activities and social events specifically geared to our group.
Daily Senior Zumba with Loretta
Respite sessions for caregivers will be included with the conference
Interactive conference topics created to "Enjoy Life"
+ "Living Well with Dementia"
+ "Diabetes and a Great Life"
+ Mobility safety… Live safe, Be safe… Enjoy
+ Capture Life's best and simplest memories with pictures.
+ Overcome the obstacles and Keep going.
Daily agenda of activities to be incorporated with the daily activity schedule of Holland America Cruise Line.
Private Group Welcome cocktail party.
Group dinner seating available every evening.
Optional group shore excursions in each port escorted by a staff member. (shore excursions are at an additional cost)
Pre-cruise group hotel with Cruise Support Team staff to meet and greet you upon arrival and manage transportation to the cruise departure port. (hotel at additional cost)
Accessible accommodations and mobility assistance.
Arrangements made for assistive devices as requested on a per item rental basis, delivered to and picked up from the ship; scooters, power wheelchairs, power recliners, etc.
All cabins on the ship can be retrofitted to be accessible. Elevated toilet seats, shower chairs, detachable shower-heads can be added to any cabin at NO additional cost.
Cruise guests and or caregivers must be able to manage their own personal care needs, mobility about the ship and in port along with and medication management. Elite Cruises and Vacations LLC can assist cruise guests/ caregivers, answer questions and problem solve. We can also assist in obtaining personal / private caregiver services to provide hands-on assistance for personnel care at an additional cost.
All medical and mobility needs can be managed with appropriate communication and planning prior to the cruise.
| Date | Port | Arrive | Depart |
| --- | --- | --- | --- |
| Saturday, January 12 | Fort Lauderdale, FL | 5:00 pm | |
| Sunday, January 13 | At Sea | | |
| Monday, January 14 | Amber Cove, Dominican Republic | 10:00 am | 6:00 pm |
| Tuesday, January 15 | San Juan, Puerto Rico | 1:00 pm | 11:00pm |
| Wednesday, January 16 | St. Thomas, U.S. Virgin Islands | 8:00 am | 5:00 pm |
| Thursday, January 17 | At Sea | | |
| Friday, January 18 | Half Moon Cay, Bahamas | 8:00 am | 3:00pm |
| Saturday, January 19 | Fort Lauderdale, FL | 7:00 am | |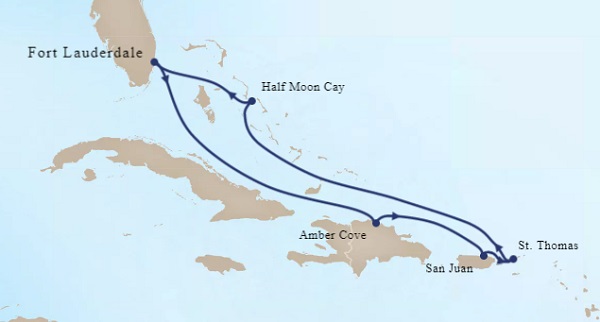 This is a truly multigenerational destination.
Possessing one of the highest ratios of space per person in the Holland America fleet, the Oosterdam boasts innovative, luxurious features. There are plenty of family friendly activities, such as the Mainstage with live entertainment, America's Test Kitchen, the Lincoln Center Stage and BBC Earth Experiences. There's even Billboard Onboard, an exclusive interactive experience which will let you sing along to fifty years of chart topping hits. You can also drop the kids off at Club HAL, a fully supervised area with tons of games and enrichment activities, then head over to the Greenhouse Spa and Salon to enjoy a premium facial or massage treatment. Gambling lovers will enjoy slots or blackjack at the casino, and music lovers will rejoice at B.B. King's Blues Club, which has an eight piece band that presents the best of Memphis music.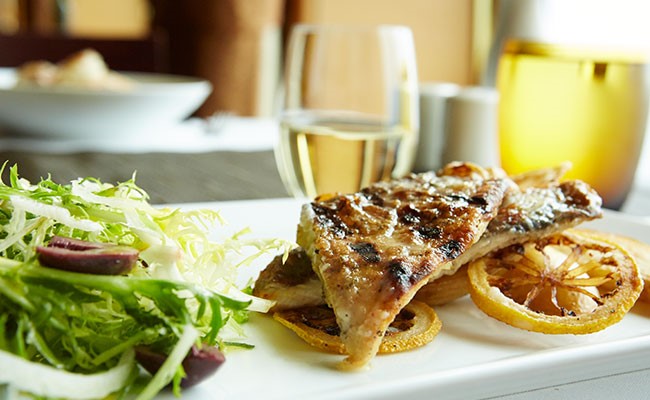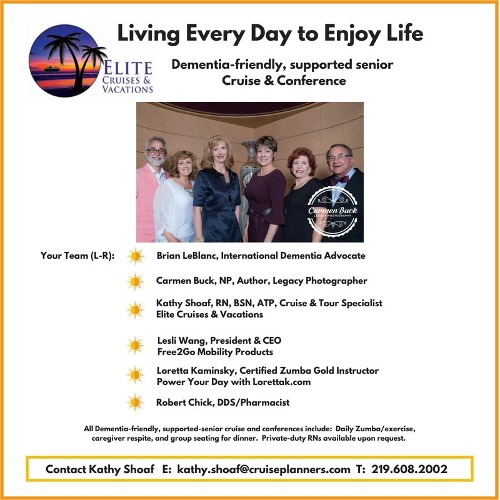 Call 888-826-6836 today for booking details!
Hold your cabin with a 100% refundable deposit
Bonus Values and Special Deals available through Nov 1, 2018