Alaskan Adventure
July 29 – August 5, 2023
Seattle to Seattle
Join us on a Caregiver Retreat as we set sail on the elegant M.S. Eurodam and head towards Alaska for an adventure like none other! Watch for whales right from the ship, get up close to a glacier, and enjoy the rich cultural heritage of Alaska in picturesque port towns. Enjoy some of the most beautiful scenery the northwest has to offer and recharge your spirit on this once in a lifetime caregiver respite, Elite-supported cruise.
Where We're Taking You

Day 1: Welcome aboard the MS Zaandam! On day 1 of our voyage, we'll get to know each other over lunch onboard before going up on deck to wave goodbye to Seattle. After getting settled in our cabins, it's time for a night out with a nice dinner and then exploring the entertainment venues such as the casino or BB King Lounge.
Day 2: This day at sea features conferences with our guest speakers, including our keynote Debbie Compton, author and founder of The Purple Vine. Enjoy a rotation of speakers and workshops throughout the day with a two-hour caregiver respite session in the afternoon. After group dinner, it's time for another night on the town at one of the ship's many venues.
Day 3: We'll spend the morning on the observation deck as we cruise through the scenic Stephen's Passage, enjoying coffee and tea while watching the absolutely stunning scenery. After lunch, we'll arrive in Juneau, where guests can partake in excursions such as whale watching or meet some sled dogs!
Day 4: Enjoy the wild beauty of Glacier Bay from the bow of the ship and get ready for a morning of breathtaking scenery. In the evening, we'll arrive at Icy Straight Point, and guests can have a leisurely dinner along the water, enjoy an excursion, or visit their museum.
Day 5: We're spending the day in Sitka! We'll tour the town, watch for whales, and even try some reindeer hot dogs. We may even see some totem poles! In the evening, we'll meet up again for a specialty dining experience onboard the ship.
Day 6: This morning will be spent in charming Ketchikan, where we'll see a lumberjack show, take a trolly tour, and do some souvenir shopping. When back on board in the afternoon, it's caregiver respite time before we all come together again in the evening for dinner.
Day 7: This day at sea will be spent enjoying more conferences and workshops with our guest speakers before arriving in the evening in Victoria, BC. After dinner onboard, we will take a tour of the town before heading to bed so we can wake up refreshed in Seattle.
We offer the following on every Elite Cruise so you can bring your loved ones and enjoy life to the fullest:
Group accompanied by medical professionals, including RN support 24/7, as well as trained support staff. Staff to client ratio is 1:4.
Meet and greet at airport
Accompanied excursions
Group dinner seating
Exclusive group events such as music therapy, interactive educational and support seminars for caregivers, and Memory Café sessions that ensure all caregivers have time to themselves each day
Clients with neurological diagnoses, post CVA, slow walkers, diabetes, heart disease, and families that feel more comfortable with RN clinical support are appropriate to travel with us.
Wheelchair accessible and mobility accessible staterooms are available on a first come first serve basis. All cabins on the ship can be retrofitted to be accessible with elevated toilet seats, shower chairs, and detachable shower heads at no additional cost. Arrangements can be made to rent assistive devices such as scooters, power wheelchairs, etc.
Caregiver Conferences & Support
Connect with other caregivers on our cruises and find the support you need with caregiver circles and educational seminars featuring keynote speaker Debbie Compton, an author, educator for the Alzheimer's Association, and founder of The Purple Vine, which provides caregivers with resources and support in order to reduce stress, find joy, and avoid burnout. Debbie is a 3x caregiver for parents with Alzheimer's, Parkinson's, and vascular dementia. She is a certified caregiver consultant, certified caregiver advocate, and author of six books geared toward caregivers and seniors. These sessions are exclusively for our group and feature new guest speakers on each voyage as well as our team of professionals, including Kathy, a geriatric neurology nurse with adaptive technology certification. Additionally, get the time to regroup, relax, and recharge with daily two-hour respite sessions where our team will take over your caregiving duties, and you finally get the break you deserve.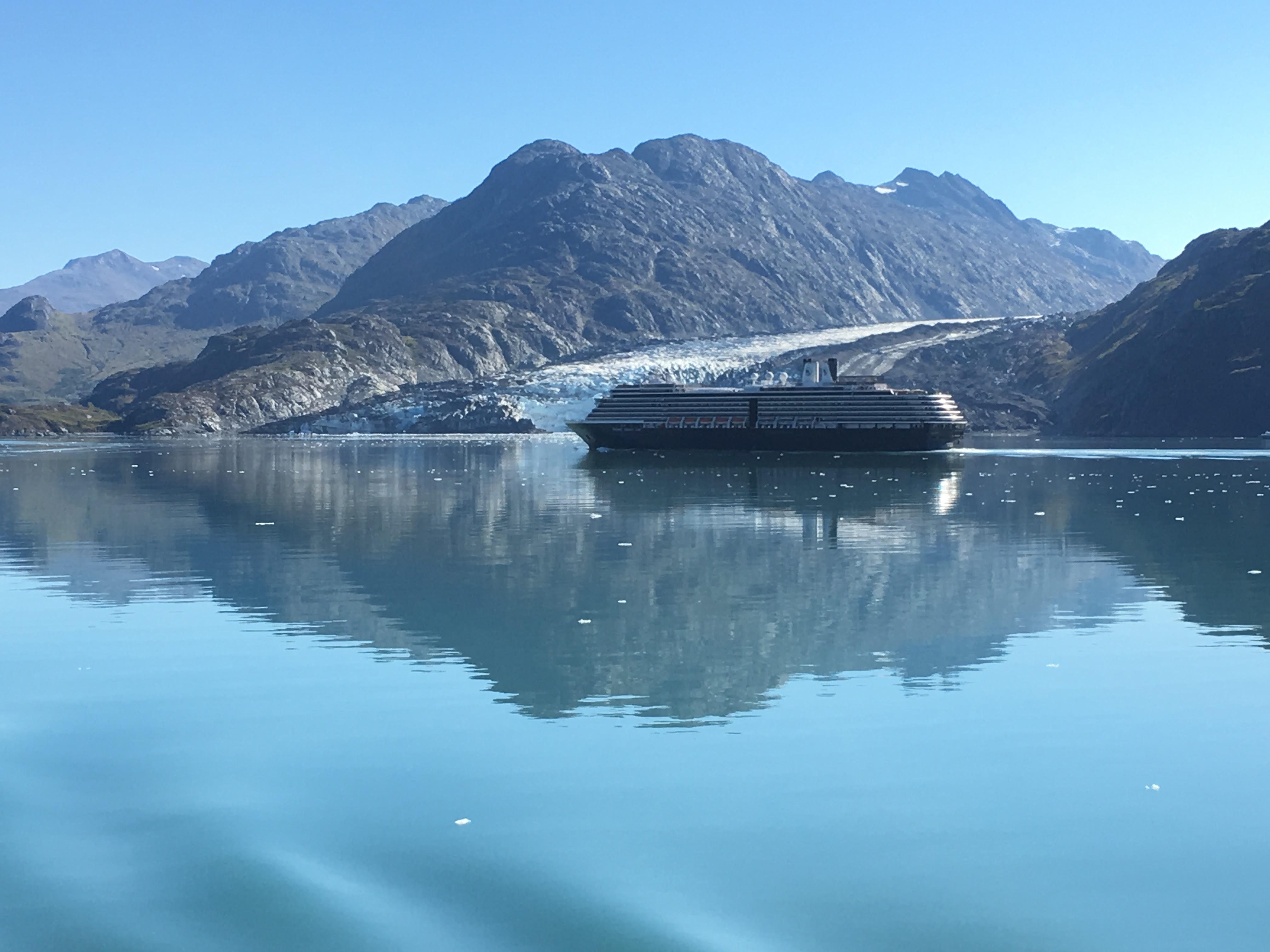 M.S. Zaandam offers vacation experiences for all ages!
Create lifelong memories with all generations of your family on this unique, boutique vessel. Younger family members will enjoy dedicated activities and entertainment at Club HAL while adults unwind at Greenhouse Spa or keep things lively at B.B. King's Blues Club. All generations can come together for some fun at the spacious Sea View Pool and enjoy the music memorabilia and artifacts that are featured on this vessel.
FOR MORE INFORMATION ABOUT THIS OR OTHER ELITE VACATIONS CALL 888-826-6836 OR CLICK HERE