Freedom Celebration Western Caribbean Cruise
October 23 – 30, 2021
Ft. Lauderdale to Ft. Lauderdale



Join us on our Freedom Celebration Cruise with Elite supported travel as we set sail on the classic vessel M.S. Nieuw Amsterdam and head to the Western Caribbean with "The Dementia Whisperer" Dr Fran Morris! Learn about cutting edge simple lifestyle changes to defeat major dementia risk factors with grace and dignity, all while enjoying accompanied group excursions to tropical dream destinations like Belize, Cozumel, and Key West. Relax, recharge, and reconnect with family and friends on this caregiver respite, Elite supported cruise!

Deposits are 100% refundable!

We offer the following on every Elite Cruise so you can bring your loved ones and enjoy life to the fullest:

• Group accompanied by medical professionals, including RN support 24/7, as well as trained support staff
• Accompanied excursions
• Group dinner seating
• Exclusive group events

Wheelchair accessible and mobility accessible staterooms are available on a first come first serve basis. All cabins on the ship can be retrofitted to be accessible with elevated toilet seats, shower chairs, and detachable showerheads at no additional cost. Arrangements can be made to rent assistive devices such as scooters, power wheelchairs, power recliners, etc.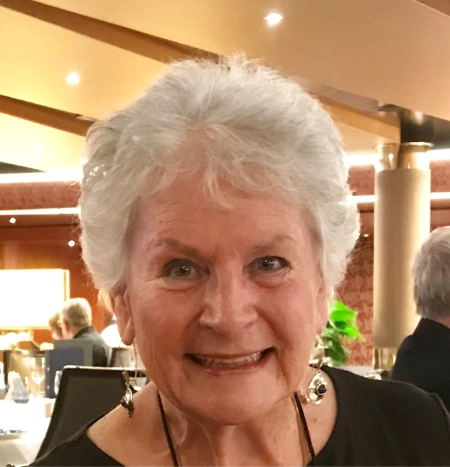 Fran Morris

---

Dr. Fran, The Dementia Whisperer, international author and speaker delivers her "punch" with humor and fun. Developed acclaimed MMP for Memory Improvement, Memory Magic Essential Oil, and Memory Magic Subscription Boxes. Proponent for Human Rights of People with Dementia. https://dementiawhisperer1.com


M.S. Nieuw Amsterdam offers vacation experiences for all ages!

Create lifelong memories with all generations of your family on this impressive vessel. Younger family members will enjoy dedicated activities and entertainment at Club HAL while adults unwind at Greenhouse Spa or keep things lively at B.B. King's Blues Club. All generations can come together for some fun at the spacious Sea View Pool or at one of the many music venues on board.


VIEW PRICING AND ITINERARY NOW!
Deposits are 100% refundable

FOR MORE INFORMATION ABOUT THIS OR OTHER ELITE VACATIONS CALL 888-826-6836 OR CLICK HERE