Diabetes Cruise
+ Have you been told that YOU need Better Diabetes control? The Diabetes Cruise is the answer that You've been looking for.
+Have you failed in the past? For seven days you will learn strategies WITH REAL LIFE EXAMPLES from a diabetes expert while having FUN in the sun!

+ You CAN take control of Your health and Diabetes!
Sign up Today...... your Future self will Thank you for it!
7 Days to a NEW You! Learn How!
November 17-24, 2019
A NEW Health Journey
This Cruise Is For You:
Pre-Diabetes, Type 1 Diabetes, or Type 2 Diabetes
Ages 2 to 96. Join us... we are planning for Vibrant Health, New Friends and a New Heath Strategy.
WE CAN DO THIS!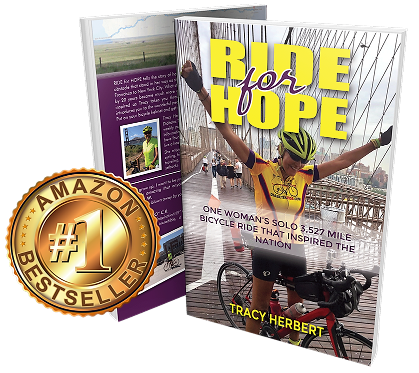 "Tracy Herbert's New Best Selling Book"
Please click the link below and listen as Tracy Herbert discusses our amazing Cruise Event!
---
Every 21 seconds someone in the US is diagnosed with Diabetes.
Early booking promotion will be provided by Elite Cruises And Vacations LLC to EVERY client that makes a deposit on the cruise prior to May 1, 2019.
Diabetes Cruise
A NEW Health Journey
Nov. 17-24, 2019
7-days Eastern Caribbean on Holland America's New Flagship the MS Statendam
This cruise is created for those with Type 1 and Type 2 Diabetes.
Ages 2 through 92. Activities created at Multiple engagement levels.
RN and Professional staff support.
JOIN US for Daily Music and Movement Therapy
OR fitness center activities with Tracy for all levels.
---
ZUMBA

Diabetes comes in every size and age... Let's keep moving.

Activities and exercise for all interest and ability levels.
---
Tracy Herbert will be the Keynote Speaker
Bestselling Author, Motivational Speaker, Podcast Host, Diabetes Coach
This cruise is for people with diabetes wanting to take control of their health. Several benefits include meeting like-minded people, learning strategies not often discussed in the short time at the doctor's office, fun activities, and delicious and healthy food options while receiving hope and encouragement.
TRACY HERBERT KEYNOTE SPEAKER

(817) 915-6311

Tracy Herbert is the bestselling author of "Diabetes Tragedy to Triumph" and is an expert in diabetes, having lived with Type 1 diabetes for 40 years successfully, without any complications. She is a sought-after speaker, is a frequent guest on TV shows across the country, and has appeared on the Dr. Oz Show.

Tracy recently rode her bicycle 3,527 miles from San Francisco to New York City to spread awareness about diabetes and provide hope. Involved in health and wellness for over 20 years, she brings unique fun and energetic strategies to help her clients and audiences learn how to live healthy lives. She uses her passion, and gift of encouragement, to offer simple tools to those struggling to get control of their life, the healthy way.
Tracy has a BS in Psychology, is a trained Wellness Coach, Certified Personal trainer, and helps people from all walks of life. The focus of her speaking, podcasts, and writing are to encourage everyone that they too can take control of their health. She is a wife, mother, grandmother, and leads an active life that includes: bicycling, hiking, running, tennis, yoga, and backpacking.
She speaks at both large and small venues providing keynotes and workshops. Tracy has spoken on various stages such as: Harvard, American Diabetes Association Summer Camp Programs and Team Captain Kick-Off Events, Corporate Meetings, Health Events, and Women's Bible Studies.
TRACY'S TOPICS INCLUDE:
ACHIEVING AUDACIOUS GOALS - How To Have A Fulfilling Life
TAKING CONTROL OF YOUR HEALTH - How To Win The War On Obesity And Disease
THE ART OF SELF DISCIPLINE - How To Improve Your Health and Life
The Diabetes Ride - From the Golden Gate Bridge to the Brooklyn Bridge - Read More Here