CEU/Dementia Training For Life

Join us as we cruise to the Western Caribbean and Holland America's private island, Half Moon Cay! Earn CEUs, enjoy sun and fun on Holland America's amazing new ship MS Nieuw Statendam.
---
Keynote Speaker
Presented by: Laurie Gunter Mantz, OTR, CADDCT
Occupational Therapist, Dementia Specialist, Educator

Training = Caring
Dementia Training for all healthcare professionals: RNs, MD, OT, PT, ST SW. RNs will be eligible to receive the 8 CEU Credits.


8 CEU Credits
Register and pay for Training and/or CEU Course ($195)
Separate Charge From Cruise
Dementia Training for Life, LLC is dedicated to the care, dignity, and well-being of individuals diagnosed with neuro-degenerative conditions, better known as dementia, and their care partners.
The goals of Dementia Training for Life are to ensure person-centered
care for all individuals by providing:

1. Education to professionals who interact with or provide services for seniors.
2. Support, education and resources for families, friends and care partners.
3. Education to the public on healthy aging and the importance of early diagnosis.
Trainings will ensure that those providing care understand the special needs of individuals with neuro-degenerative conditions. Professional training programs can lead to national certification as a dementia practitioner, and have been recognized by the National Nursing Home Quality Improvement Campaign.

Ask us how you can become Certified, on a cruise ship, sailing in the Caribbean!
The MS Nieuw Statendam is the sixth ship in Holland America's history to bear the name Statendam.

Like sister-ship the Koningsdam, the Nieuw Statendam is one of the largest in the fleet and combines classic hallmarks of the cruise line with innovative venues. Guests can enjoy some of the finest dining at sea by indulging in Pacific Northwestern dishes at Pinnacle Grill, brasserie-style seafood at Sel de Mer, authentic Italian at Canaletto, or exotic Asian cuisine at Tamarind. For more relaxed meals, try al fresco dining by the pool at Dive-In or grab a slice at New York Pizza. Wine connoisseurs and novices alike can experience the art of winemaking at BLEND by Chateau Ste. Michelle. America's Test Kitchen features live onboard cooking shows and hands-on workshops where guests can learn techniques and recipes from experienced chefs. The Greenhouse Spa & Salon is the perfect spot for pampering with facials, massages, thermal pools, heated ceramic lounges, and more. Visit the Digital Workshop and learn how to edit, display, and share videos and photographs. Kids will have plenty to do onboard at Club HAL, Holland America's kids club, and fitness buffs can enjoy the sport court, jogging track, fitness center, and two swimming pools. Nightlife options abound on the Nieuw Statendam, with entertainment venues such as B.B. King's Blues Club, Lincoln Centerstage, World Stage, and the casino. Guests have an array of stateroom options to choose from, including family oceanview staterooms and signature suites. All staterooms come equipped with luxurious bedding, flat-panel TV, bath amenities from Elemis Aromapure, and premium massaging shower heads.
---

Who Should Attend?
At Dementia Training for Life, we stand by a strict code of ethics that guides the future care and dignity of individuals with dementia. To provide the best services the following professionals are urged to attend:
| | | |
| --- | --- | --- |
| | • Hospital, Assisted Living and Nursing Home Employees | |
| | • All Healthcare Workers | |
| | • First Responders | |
| | • Home Care Providers | |
| | • Adult Day Care employees | |
| | • Hospice Providers and Volunteers | |
| | • Councilors and Care Managers | |
| | • Elder Care Attorneys and Financial Planner | |
| | • Elder Services staff | |

Excellent Care Standards
Dementia Training for Life provides educational programs where participants will learn how to provide care for individuals with dementia including:

• Understanding the Diagnosis, Prognosis, and Treatment options




• Communication Techniques




• Feelings and Emotions: Depression, Paranoia, Hallucinations




• Difficult Behaviors: Wandering, Hoarding, Aggressive and Repetitive Behaviors




• Intimacy and Sexuality




• Managing Personal Care, Pain, and Nutrition throughout the stages




• Activities and the Environment




• Staff and Family Support




• Diversity and Cultural Competence




• Spiritual Care and End of Life Considerations
---
Dementia Training for Life is led by Laurie Gunter Mantz, Occupational Therapist, Certified Dementia Care Practitioner, Instructor and Care Manager. By providing specialized training to healthcare providers, first responders, homecare organizations and family members, individuals with dementia will lead more productive, rewarding, independent and individual centered lives.
"I'm not afraid of storms, for I'm learning to sail my ship."
-Aeschylus
Dementia Training for Life strives to provide the tools needed to empower those with dementia and their caregivers. Our goal is a life of dignity and independence while helping individuals make their personal choices known and respected for the person they have become. By training families and professionals on their special needs, as a community we can help them sail their own ship.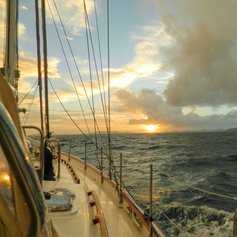 Additional pricing options available for 3-4 people in a cabi
---
Benefits of Specialized Training
Hospitals: Proper training and programs will increase profits by reducing length of stay, reducing adverse reactions to unnecessary medications, reduce readmissions, improve employee retention, and improve customer satisfaction. Dementia Wristband Project available.

Nursing Homes: Education will reduce difficult behaviors that often result in over medication, falls, injuries to residents and staff, and hospitalizations. It will improve the quality of life for those diagnosed as well as the other residents of the facility. Education will improve customer satisfaction, referrals and admissions, as well as employee retention.
·
Assisted Livings: 50% of those living in assisted living have some form of dementia. Traditional assisted living communities will be able to continue to provide services for residents that are not at risk, thus increase profits and maintain occupancy. For those with specialized memory care, they will be able to provide a better quality of care, reduce hospital admissions, improve resident independence, improve customer/family satisfaction and reduce discharge rates to skilled nursing facilities.
Homecare Providers: These service providers will be able to assist families to keep their loved ones at home longer, provide an improved quality of life for those diagnosed, reduce the incidence of "Caregiver's Syndrome" by providing support to the family members, help identify unsafe situations, advocate for the clients with their medical providers, and act as a partner in care with family members who live a distance away. These organizations will see an increase in their client base, revenue, and employee and customer satisfaction.

First Responders: This group of professionals will be better educated in the special needs of those with dementia. They will learn how to deal with difficult behaviors that are beyond the individual's ability to control or communicate. They will be able to safely diffuse, transport (if necessary) and support those diagnosed and their loved ones with reduced force. This will reduce risk of injury (and cost) to the individuals diagnosed, their loved ones, and the first responders.
---
Past Course Reviews:
"Wealth of information. Provided me with resources I needed to ensure I could provide the highest quality dementia care"
-MC, RN
"Excellent speaker. Love the manual." DM, Healthcare educator
"I now have resources I can provide to staff and families."
-SA, SW
---

Statistics show that:
1 out of 10 individuals over the age of 65 is currently living with some form of dementia.

1 out of 2 individuals over the age of 85 has dementia.

5.5 million Americans are currently diagnosed with Alzheimer's disease, only 1 form of dementia.(There are over 100 causes of dementia)

A new case of Alzheimer's disease is diagnosed every 66 seconds.

By 2050 the number of individuals diagnosed is projected to TRIPLE.
As of January 1st, 2011 more than 10,000 Baby Boomers reach the age of 65 every single day! And that will continue for 20 years.

People in their 30's and 40's are now being diagnosed. Current statistics estimate 500,000 individuals in the US are diagnosed with Early Onset Dementia.

Alzheimer's is the 6th leading cause of death in the US. Of the leading causes of death, Alzheimer's is the only one that is increasing. All other causes of death are dropping. (see graph below)

One of the primary complaints of caregivers and family members of those diagnosed is the poor or total lack of education and training of healthcare professionals. Education is lacking in: early and accurate diagnosing, proper communication techniques with individuals diagnosed, support services available, acceptable treatment methods, options for planning for the future, and emotional support for those diagnosed, their caregivers and their loved ones.

Dementia Training for Life is dedicated to providing specialized training to healthcare providers (hospitals, nursing homes, assisted livings, physicians and their office staff), first responders, home care organizations and family members. This education will assist individuals with dementia and Mild Cognitive Impairment (MCI) to lead more productive, rewarding, independent and individual centered lives. Education will also reduce the financial cost to family members, healthcare providers, insurance companies (Medicare and Medicaid) and the community. Trainings for healthcare professionals may be eligible for national certification. Ask us how!
---
ZUMBA

Lets Keep Moving!
Senior Zumba and Music Therapy for All
---
Laurie Gunter Mantz OTR, CDP, CADDCT, CFRDT KEYNOTE SPEAKER

Laurie Gunter Mantz is the founder and CEO of Dementia Training for Life, LLC, a company that specializes in the training of healthcare professionals and family members to provide person-centered care for those with neurodegenerative disorders, better known as dementia. With over 30 years of clinical and educational experience, Laurie is an Occupational Therapist, a published author, a clinical educator, a certified dementia care trainer, and an adjunct professor. Laurie has created professional development trainings for the University of RI Geriatric Education Center, is on the advisory board and an adjunct professor for Johnson & Whales University Doctorate of OT program, and on the Leadership Council for National Consumer Voice. Laurie is a member of the Lt. Governor's Executive Board of the RI State Plan for Alzheimer's and related disorders. She is also the founder for the RI Memory Cafés organization currently held monthly in 7 locations throughout RI.

Laurie is an advocate at the state and national levels for those with neurodegenerative disorders. She is actively involved in the development of a healthcare workforce that is prepared to attend to the special needs of those diagnosed with all forms of dementia and their care partners. She is involved in research and has lectured at conferences, hospitals, nursing homes, assisted livings and to the general public to improve the care for and reduce the stigma of "dementia".