Alaskan Adventure
August 2022
Cruise Memories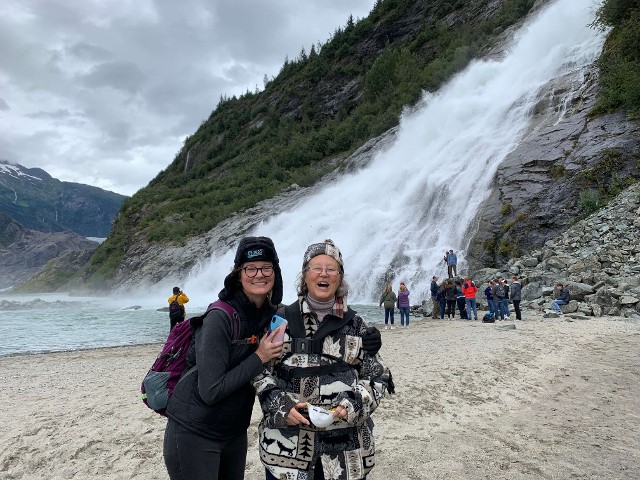 Alaska truly is one of the most beautiful places on earth and we loved every second of exploring it. From the stunning scenery to wildlife encounters, every day was incredible!
Our favorite thing to do on every Alaska cruise is whale watch and this trip delivered! Some of us got splashed on a whale watching excursion and others enjoyed whale watching right from the ship, even getting to see some right from the ship's spa!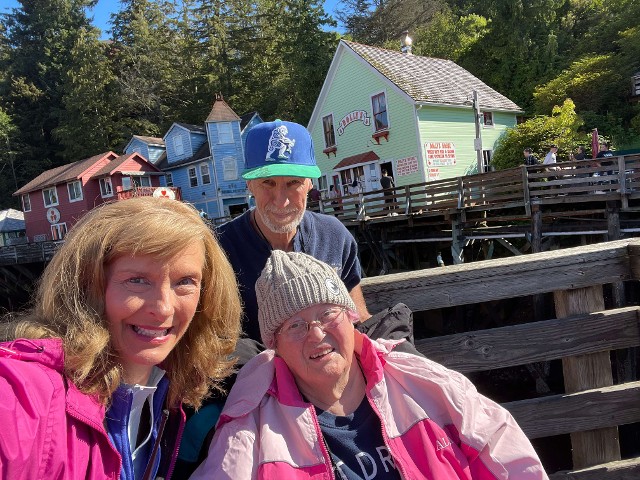 We always look forward to stopping at the charming fishing town of Ketchikan and getting to explore all the colorful shops that line its streets.
Our groups are always ready for fun! We love seeing our caregivers get a chance to relax, unwind, and enjoy the vacation that they deserve.
As always our caregiver conferences were a hit. On every cruise we make sure caregivers leave with tools and resources that will make their lives easier.
The best part of every trip is making new friends and creating our own travel family. We look forward to seeing everyone on our 2023 Alaskan Adventure!
---
Alaskan Adventure
August 13-20, 2022
Seattle to Seattle
Join us on an all-inclusive Caregiver Retreat as we set sail on the elegant M.S. Eurodam and head towards Alaska for an adventure like none other! Keep an eye out for whales, get up close to a glacier, and enjoy the rich cultural heritage of Alaska in picturesque port towns. Enjoy some of the most beautiful scenery the northwest has to offer and recharge your spirit on this once in a lifetime cruise.
On this voyage you'll enjoy perks such as a beverage package, free WiFi, a dinner at a specialty dinning venue, and a $100 credit towards shore excursions at no additional cost.
Deposits are 100% refundable!
We offer the following on every Elite Cruise so you and your loved ones can enjoy life to the fullest:

Group accompanied by medical professionals, including RN support 24/7, as well as trained support staff. Staff to client ratio is 1:4.
Meet and greet at airport
Accompanied excursions
Group dinner seating
Exclusive group events such as music therapy, interactive educational and support seminars for caregivers, and Memory Café sessions that ensure all caregivers have time to themselves each day.
Clients with neurological diagnoses, post CVA, slow walkers, diabetes, heart disease, and families that feel more comfortable with RN clinical support are appropriate to travel with us.
Wheelchair accessible and mobility accessible staterooms are available on a first come first serve basis. All cabins on the ship can be retrofitted to be accessible with elevated toilet seats, shower chairs, and detachable shower heads at no additional cost. Arrangements can be made to rent assistive devices such as scooters, power wheelchairs, etc.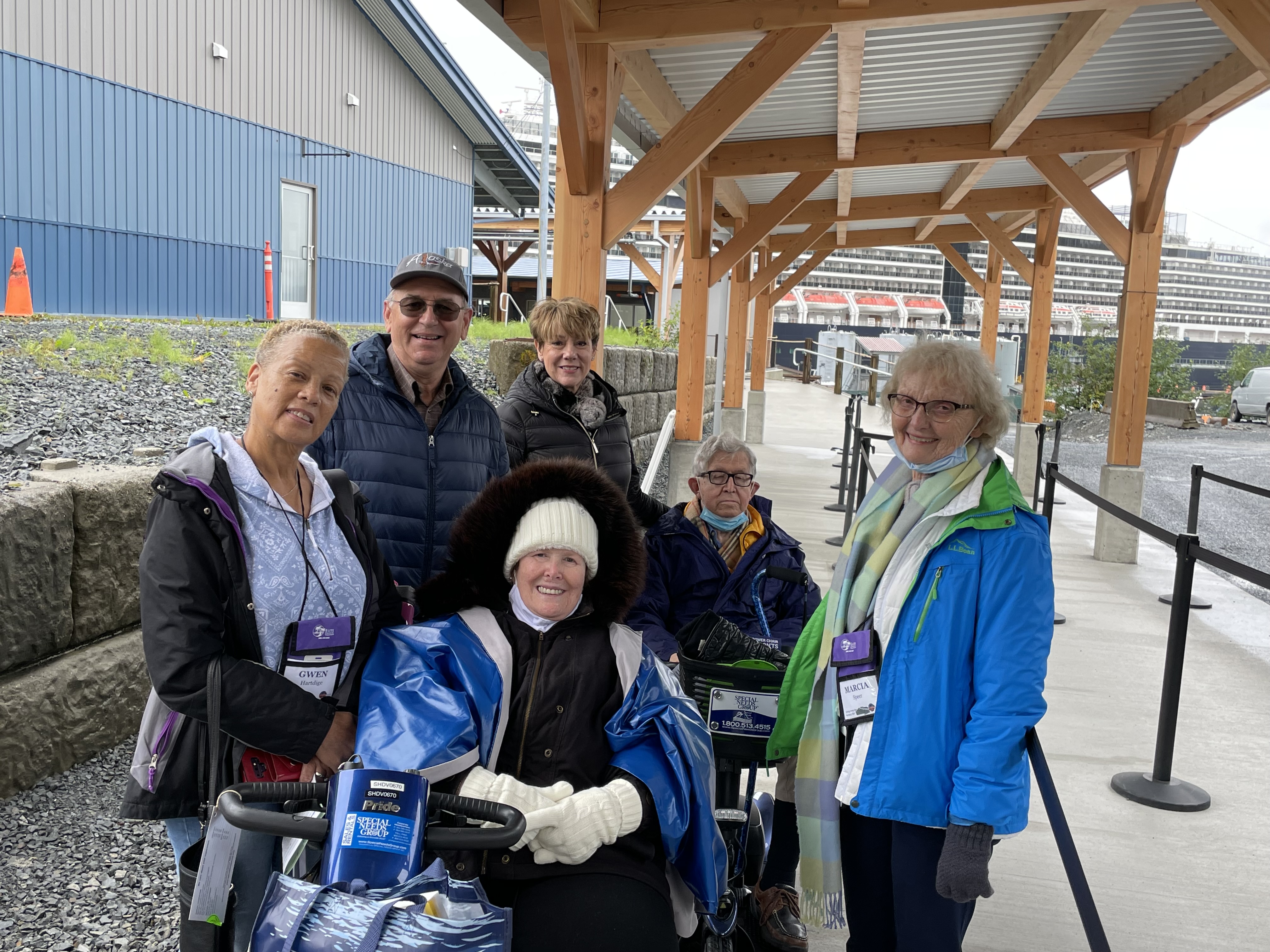 Caregiver Conferences & Support
Connect with other current and former caregivers on our cruises and find the support you need and deserve. Caregivers traveling with their loved ones will have access to caregiver circles and educational seminars on caregiving managing, self care, diagnosis/prognosis, and neuroplasticity concepts and activities. Additionally get the time to regroup, relax, and recharge with daily two hour respite sessions where our team will take over your caregiving duties and you have the chance to relax and recharge.
Former caregivers are welcomed into safe spaces where they can start recovering from the stress and trauma of caring for and losing a loved one, with special programs that feature a rotation of guest speakers or special events like group happy hours where you're surrounded by new friends who completely understand what you've gone through. All sessions for current and former caregivers are exclusively for our group and feature new guest speakers on each voyage as well as our team of professionals including Kathy, a geriatric neurology nurse with adaptive technology certification.
M.S. Eurodam offers vacation experiences for all ages!
Create lifelong memories with all generations of your family on this impressive vessel. Younger family members will enjoy dedicated activities and entertainment at Club HAL while adults unwind at Greenhouse Spa or keep things lively at B.B. King's Blues Club. All generations can come together for some fun at the spacious Sea View Pool or at one of the many music venues on board.
Deposits are 100% refundable!
---
FOR MORE INFORMATION ABOUT THIS OR
OTHER ELITE VACATIONS CALL 888-826-6836